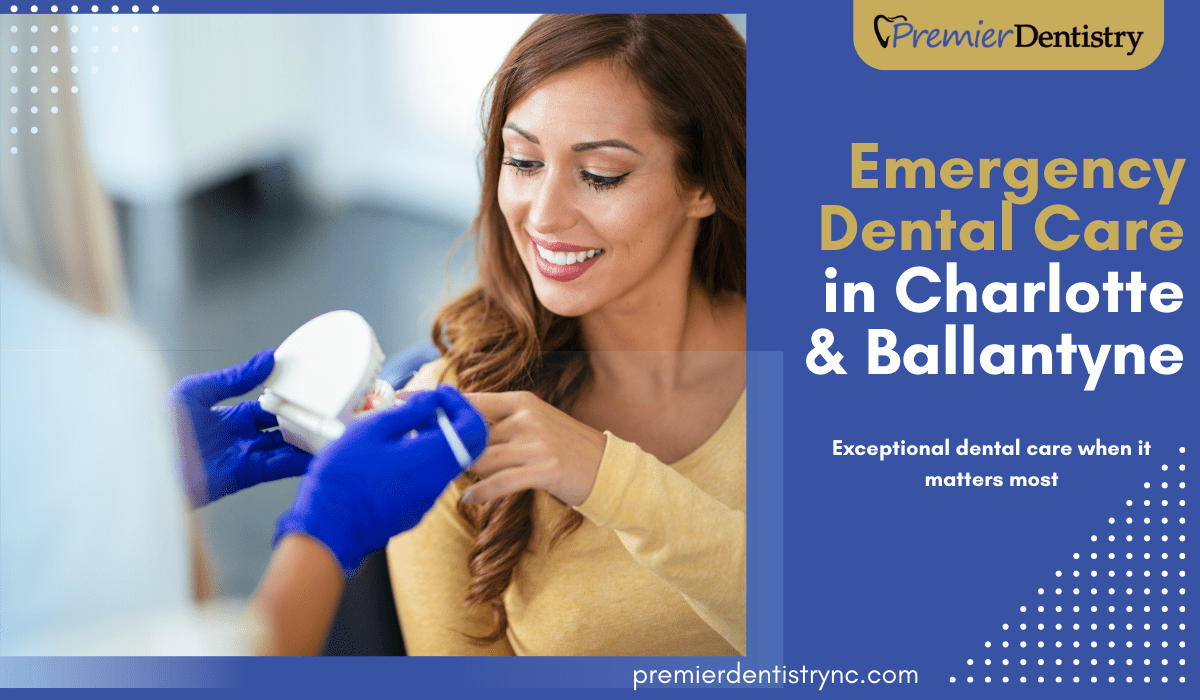 Emergency Dentist, Ballantyne - Dr. Patel
When you have a dental emergency, you must see a dentist as soon as possible. Premier Dentistry offers same-day emergency appointments for the Charlotte and Ballantyne areas.
If you are experiencing a toothache, or any discomfort in your mouth or around your mouth, we will gladly accommodate you into our schedule for an evaluation and treatment. Our goal is to help you feel better as quickly as possible so that you can get back to your daily activities.
An emergency dental appointment is any appointment needed to treat a dental problem that can't wait for regular business hours. This includes cavities, broken or damaged teeth, oral injuries, and infections. Patients who need emergency care should call the office at (704) 544-8860.
After-Hours Emergency Treatment:
We are committed to serving our patients in emergency situations. Our established patients with a severe toothache can call after our normal business hours can be seen at the office on an emergency basis.
Non-registered patients who are experiencing severe toothache after our normal business hours should seek help by visiting Charlotte Dental Emergency Clinic or go to the nearest Emergency Room.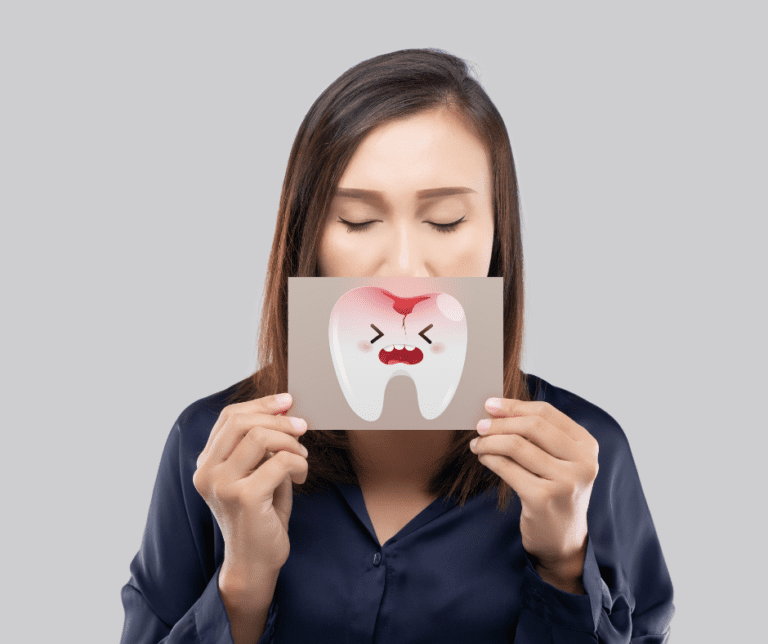 According to the ADA, urgent dental care focuses on managing conditions that require immediate attention to relieve severe tooth pain and/or infection risk, and alleviate the burden on hospital emergency departments. A visit could be as minimally invasive as possible, depending on the circumstances.
Dentists in Charlotte can be booked on weekdays throughout the day, so scheduling an appointment during normal business hours might be impossible – especially if several other patients are waiting before you in line. We understand how frustrating this can feel because we know how much pain and discomfort our patients experience when their dental emergencies come up suddenly without warning! That's why we offer same-day appointments: Premier Dentistry does everything we can to meet our patients' needs quickly!
A dental abscess is a painful infection of the tooth or gum. If draining pus is coming from your tooth or jaw, this can be a serious problem and lead to damage or the spread of the infection.
An abscess may start as an infected area with swelling, redness, and pain. It can develop into an infected pocket with pus (a yellowish liquid containing dead white blood cells, bacteria, and debris). The tooth's pulp will become inflamed and irritated by bacteria from an infection elsewhere in the mouth, such as gingivitis (gum disease) or dental decay.
A dental abscess occurs when the pulp inside a tooth becomes infected due to decay, cracks, or trauma to the area. This infection leads to pain that can make it hard to eat, speak or even sleep.
An abscess is an infection of the gums and other soft tissues around your teeth. It's a serious condition that may need to be treated by a dentist to prevent further complications. The most common cause of an abscess is a cracked tooth, but in some cases, the infection can spread from the jawbone or surrounding tissue into your bloodstream. This can be extremely dangerous if not treated immediately, so you must seek emergency dental care immediately if you experience any symptoms.
The best thing to do is to not panic or come to any conclusions. We know what to do and will take care of you. Call our offices immediately and we will help. (704) 544-8860.
See our other dental treatment services here.