We deliver the finest care at the most reasonable cost to our patients, therefore payment is due at the time service is rendered unless other arrangements have been made in advance. For your convenience, we accept all major debit and credit cards, Apple Pay, Cash, Checks, and FSA/HSA cards.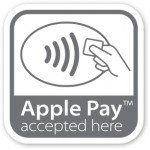 Most insurance companies will respond within four to six weeks of us sending your claim. Your claim is usually sent out on the day of the treatment. Please call our office if your statement does not reflect your insurance payment within that time frame. Any remaining balance after your insurance has paid is your responsibility. Your prompt remittance is appreciated. We accept dental insurance assignments, with the understanding that any uninsured portion not covered by your insurance plan is to be paid by you at the time of service. As a courtesy, our office will file all applicable insurance forms. Please note that although we strive to provide accurate information, such information is not a guarantee of payment or eligibility with your insurance company and is only an estimate.
Your dental insurance plan is a contract between you, your employer, and the insurance company. Depending on your specific insurance plan, your dental insurance may not fully cover our office dental fees for the services we render.
The difference between our office dental fees and your insurance reimbursement is your responsibility. You do not have to accept any treatment that has been presented to you. If you elect to proceed with the presented treatment, then you are responsible financially at the time services are rendered. All returned checks will be subject to a $25 fee.
We understand that there are times when you must miss an appointment due to emergencies. We ask that you provide our office with at least 24 hours' notice to cancel appointments. Late and last-minute cancellations (less than 24hr notice) or no-shows prevent other patients from getting their much-needed treatments. 
If you fail to show up for your appointment or cancel your appointment less than 24 hours in advance, you will be charged $50 per hour of your appointment. Arriving more than 15 minutes past your appointment time also incurs a no-show ($50) fee.
Repeated tardiness or canceling more than two appointments with short notice could be grounds for dismissal from our practice. Thank you for choosing Premier Dentistry, and helping us provide our patients with the best dental care.